About Robert "Bob Boog"
Bob Boog is the owner/broker of Bob Boog Realty in Newhall, Ca. A long-time Santa Clarita resident, Bob Boog attended these Santa Clarita area schools:
Peachland Elementary
Placerita Jr. High School
William S. Hart High School, grad in 1974.
 Bob Boog  attended the University of California at Los Angeles (UCLA) on a merit scholarship and graduated in four years with a BA in English.  Bob obtained his real estate license while in college, studying real estate from some library books.
Bob and his parents, Joan and Paul Boog started Boog Realty in June of 1978 and Bob had the pleasure of showing future real estate superstar Jim Droz property in Sand Canyon.
Married to Roxana Boog, Bob lives in Valencia with his wife and two sons, Brandon Boog and Kevin Boog . Bob enjoys bad karaoke singing, Zumba dancing, swimming, writing, reading and hanging out with his wife and kids. Besides being a real estate broker, Bob is also a published author and songwriter.
Bob Boog Testimonials
The motto of the office is 'I just feel comfortable with Bob Boog Realty' and I think that says it all. Very low key, calm and collected. I would recommend him to anyone because Bob knows the territory and his stuff."
AS – Valencia  1-14-2014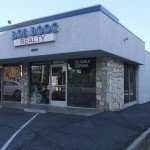 "I heard that Bob Boog had written a song about a dog so having bought a house from Bob, and sold another house with him, I checked out his song on YouTube. I was surprised. Very touching. But I think he missed his true calling in marketing. He has so many good  ideas that I don't know where he comes up with them all. " KF – Valencia  2-21-2014
"I have known Bob Boog for a long time.  Boogs realty office has been in Newhall forever. But you meet him and he's just a nice guy. He's so low key and laid back that it's not funny. The world could be crashing and he'd be there smiling. Boog's fun to have a beer with but don't let the fact that he's a nice guy fool you. I bought a house in Monrovia with him where we were having a problem and how he got it done i'll never know. So not sure how smart you have to be to get into UCLA but they don't take just anybody. Plus Boog knows people who know people, so he  just has that extra something that a lot of other real estate agents don't have and will never have. I just bought another home from him and flipped it in two months. I would recommend him." JB – Valencia
"Bob and Roxana Boog make a good pair. Both very nice, but his wife is much better looking than him and speaks much better Spanish. They went out of their way to help us sell our home and told us we could get a much better price than three other realtors. We sold our house in two weeks and appreciated their honesty and hard work. Yes, the appraisal came in low but they had figured out a smart solution that saved us alot of money." EM Canyon Country